Additional Projects
LCA + Biodiversity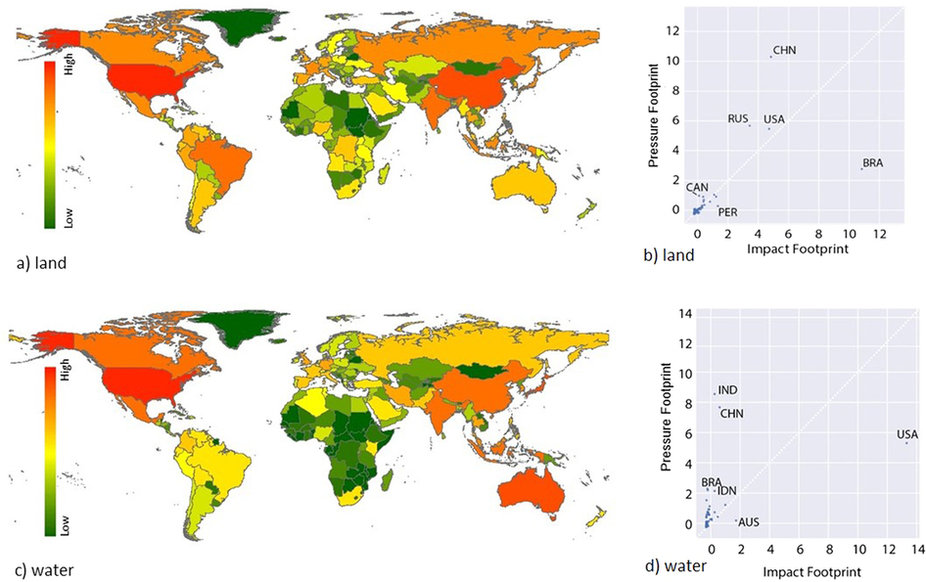 Current footprint assessments typically report on environmental pressures e.g. water use or pollutant emissions, driven by consumption. However, there have been limited attempts to assess the environmental consequences of these pressures. Ultimately, consequences, not pressures, should guide environmental policymaking. The newly released LC-Impact tool offers progress on the path to providing this missing link.
F. Verones, D. Moran, K. Stadler, K. Kanemoto, R. Wood.
Resource footprints and their ecosystem consequences
Scientific Reports, 7, 40743, 2017.
Air Quality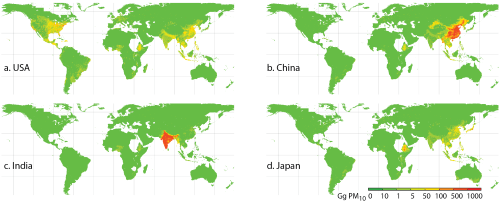 We present a new spatially explicit modeling approach to link SO2, NOx, and PM10 severe emissions hotspots to final consumers via global supply chains. These maps show developed countries reducing their emissions domestically but driving new pollution hotspots in developing countries. This is also the first time a spatially explicit footprint inventory has been established.
D. Moran, K. Kanemoto.
Tracing Global Supply Chains to Air Pollution Hotspots
Environmental Research Letters, 11(9), 094017
Press: Environmental Research Web, ScienceDaily, Phys.Org, EurekAlert
Better Carbon Footprints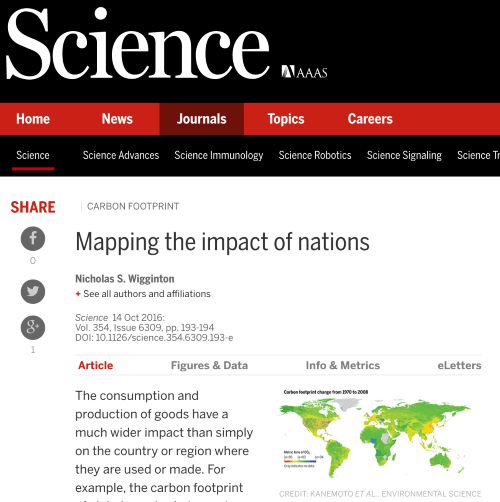 This project connected a spatially explicit map of primary GHG emissions to a classic carbon footprint supply chain database. Allowing businesses and households to see an actual map of where their purchases drive emissions globally can help promote engagement plans, including increased engagement between consumers and upstream suppliers.
K. Kanemoto, D. Moran, E. Hertwich.
Mapping the Carbon Footprint of Nations
Environmental Science & Technology, 50(19), pp.10512–10517, 2016.
Mentioned as an Editors Choice in Science